We all know that it is possible to gain direct responses from social media and use them to drive real results. In this article, we will tell how you can promote your brand via your blog and translate that into profits.
You may already be familiar with the value of landing your blog in the beginning pages of Google's search results. But do you know it is possible to make your blog the foundation of your direct response marketing strategy? Before you start using it to sell your product, though, you need to engage your audience with the correct kind of content on your blog. With it, you can:
Build trust
Highlight a problem
Solve the issue with your product
That was the gist of what we intend to cover it. Now let's look at it in detail:
Start by setting goals for your blog
Having a clear idea of the goals you want to achieve will help you design content that supports your approach. To integrate your content plan with your marketing efforts, you need to start by setting goals.
So, what are they? Are you booking orders for your catering business? Do you want prospective customers to agree to a sales conversation? Would you like to fill a seminar with potential customers? When deciding your goals, don't forget to tack on a date for the sale you intend to make. Then decide which incentives you'll offer to bring that sale home.
[the_ad id="6392″]
Decide what kind of content you want to publish
You can put your blog to work for different reasons. For instance, you may use it to offer value to your followers. You could also build trust in your audience by sharing case studies. Increase the number of leads for your business by establishing your blog – and brand — as an authority in the marketplace. The beauty of the how-to move lies in the fact that even small businesses – especially those serving a particular niche audience – can also become authorities in their own rights.
Post how-to guides
Another type of content to create are tutorials or how-to guides. For example, a business like Leather Skin Shop sells leather products, online.
Informative blogs
A blog can be indispensable in marketing and promoting their products with fashion guides or trending leather accessories, etc. By posting informative blogs, you stand to become a go-to resource in your particular niche. Do that, and you are looking at higher conversion rates and engagement.
When you create such documentation, don't bother worrying about your competition stealing it. The online marketing community will benefit from advice they can use. Ultimately, you will begin to see improvement in your site traffic. The content you create will solidify your lead in your niche in the market.
Create a schedule that will help you achieve those goals
You now know what your goals are. The type of content that you will benefit from the most is also clear to you. Next, you will need a schedule, and it doesn't matter if you make a daily or weekly one. As long as you show consistency and commit to following that schedule, you will add more followers and grow your audience.
Give your followers the right call
By which we, of course, mean a call to action. Since each blog you write will be to achieve a specific purpose, guide your audience toward it. Place a CTA close to the end of each blog post — try these calls to action. Do you want them to shop because you have a new sale going on? Let them know! Are you offering your audience a free trial? Tell them about it. Will you be giving them a discount? They'll need to know that. Are you introducing a new product? Is the offer time-based? Make that clear so they may act on it in time.
[the_ad id="6394″]
Have a landing page ready to rumble
You are set with your CTAs. But do you link your blog to them? No! You set a landing page specifically for that purpose. Your readers click on the CTA and arrive at that landing page. There they should find a short form that asks for information necessary to make them potential leads. Later, you can work on those leads and convert them into customers. Remember that with landing page storing visitor information for you, you will have what you need to retain those potentials within your online ecosystem. Afterward, they can be used for creating possible business opportunities.
There is blogging and then there is…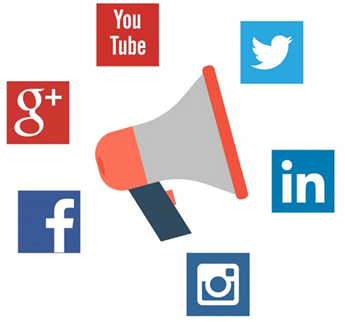 Microblogging that you do Twitter. Or, you could be vlogging via YouTube. And even photo-blogging through Instagram! Therefore, when planning your content and scheduling it, don't ignore these social media channels. Your target audience is already there at the venue. Now all you need do is get their attention to improve your brand's visibility.
Whether you blog on your site or on social media, you can also use it for social listening. Think of it as having a two-way conversation with your customers. Don't just blast information at them when you can also capture valuable feedback from your target audience. Record it and use it to improve the customer experience, as well.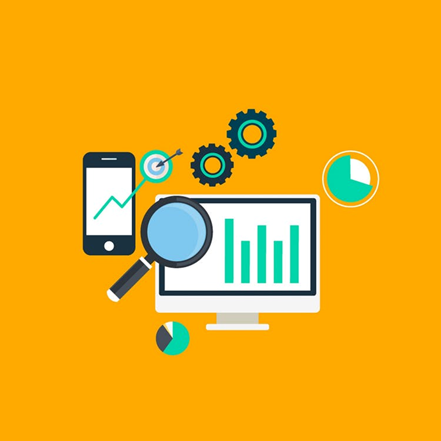 Know how well your blog is doing
Since you know the value of Google's search results, you may already be monitoring how well your website is doing. But if you aren't, start doing it now. You can use Google Analytics to gauge performance. It is easy to install and best of all, free!
Aside from increasing traffic, analytics can also tell you how people are finding your blog. Determine which types of posts are generating the most traffic. It will tell you the kind of content to create because that is what your readers like the most. Thus, website performance can offer insights into content creation!
These are some ways through which you can promote your brand via your blog. Some may work for you better than others, so you might want to keep trying until you find the right combination!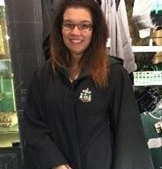 About the Author
Alma Causey is a Freelance writer by day and sports fan by night. She writes about Fashion and Tech. Live simply, give generously, watch football and a technology lover.